What is an Osteopath?
An osteopath is a professional whose title is legally protected. This means that anyone who calls themselves an osteopath is a member of the General Osteopathic Council, has completed a recognised qualification, and annually maintains their professional insurance and knowledge.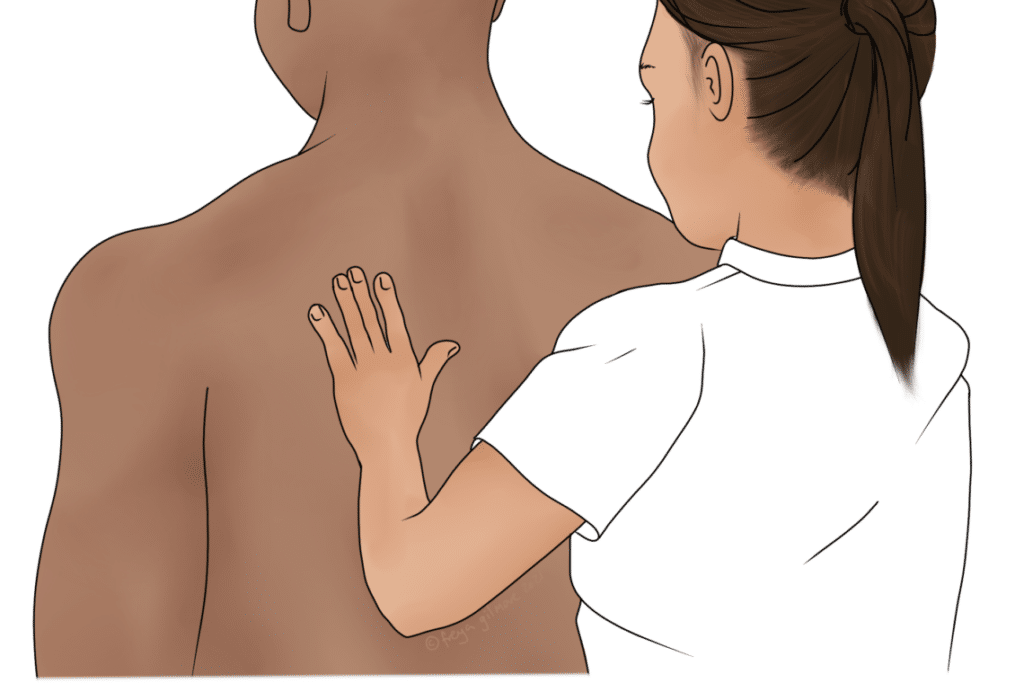 A simple explanation of osteopathy is that it's a therapy focused on the musculoskeletal system, and its diagnosis and treatment without medicines. Osteopaths use your case history and observation of movement to understand the problem and its causes. Treatment itself is usually hands on, using massage techniques and joint movements to improve the body's function.
What can an Osteopath Treat?
You're welcome to book in with any aches and pains that you think could be related to muscles, joints, or nerves. We can also help with chronic pain, where the cause can be harder to identify. The ASA allows us to claim to treat the following conditions (click on one to read more):
We may also be able to help with problems that are not listed, you're welcome to get in contact if you are unsure whether we can help.
Osteo, Physio, and Chiro
We are often asked about the difference between what we do, and what a physiotherapist or chiropractor would do. Our training is all quite similar in terms of knowledge and techniques, although it could be argued that chiropractors have the most emphasis on joint manipulation (clicking). Physiotherapists are typically not taught this at undergraduate level, but may learn it in postgraduate training. Most osteopaths are likely somewhere between the other two professions in terms of treatment style and manipulation- but it is important to understand that we all fall on a spectrum. The question should maybe focus less on which profession you need to see, and rather which individual suits you.
What to Expect at your Appointment
Your osteopath may send you some forms to fill in ahead of time, so check your email after booking. When you arrive, you can expect to be treated sensitively and professionally: your treatment and its contents is confidential. Your osteopath will take an extensive case history to help identify any possible factors in your presenting complaint. After this, they will have a few ideas of what might be going on, and they may ask you to remove some clothing. You might prefer to wear a vest and shorts for comfort, but you will not be required to dress down further than you are happy to. We can work through clothing where necessary.
You will be examined, with the osteopath asking you to perform movements and maybe repeating them for you when you are sitting or laying down. Other tests may be appropriate too to get to the root cause of your symptoms. When they are happy with a diagnosis, they can begin treatment. As mentioned above, this is usually a combination of work to muscles and joints, and your consent will be required throughout.
At the end of your session, you can expect to have a diagnosis and explanation for your symptoms, an idea of how long it will take to manage, and often a few exercises to do at home. Some conditions can be resolved quickly, and others are expected to take longer or to come and go. You don't need a referral from your GP to see an osteopath, so if you've been on the fence about making your appointment, you can click the link below.
Make an osteopathy appointment in Leicestershire or Rutland here